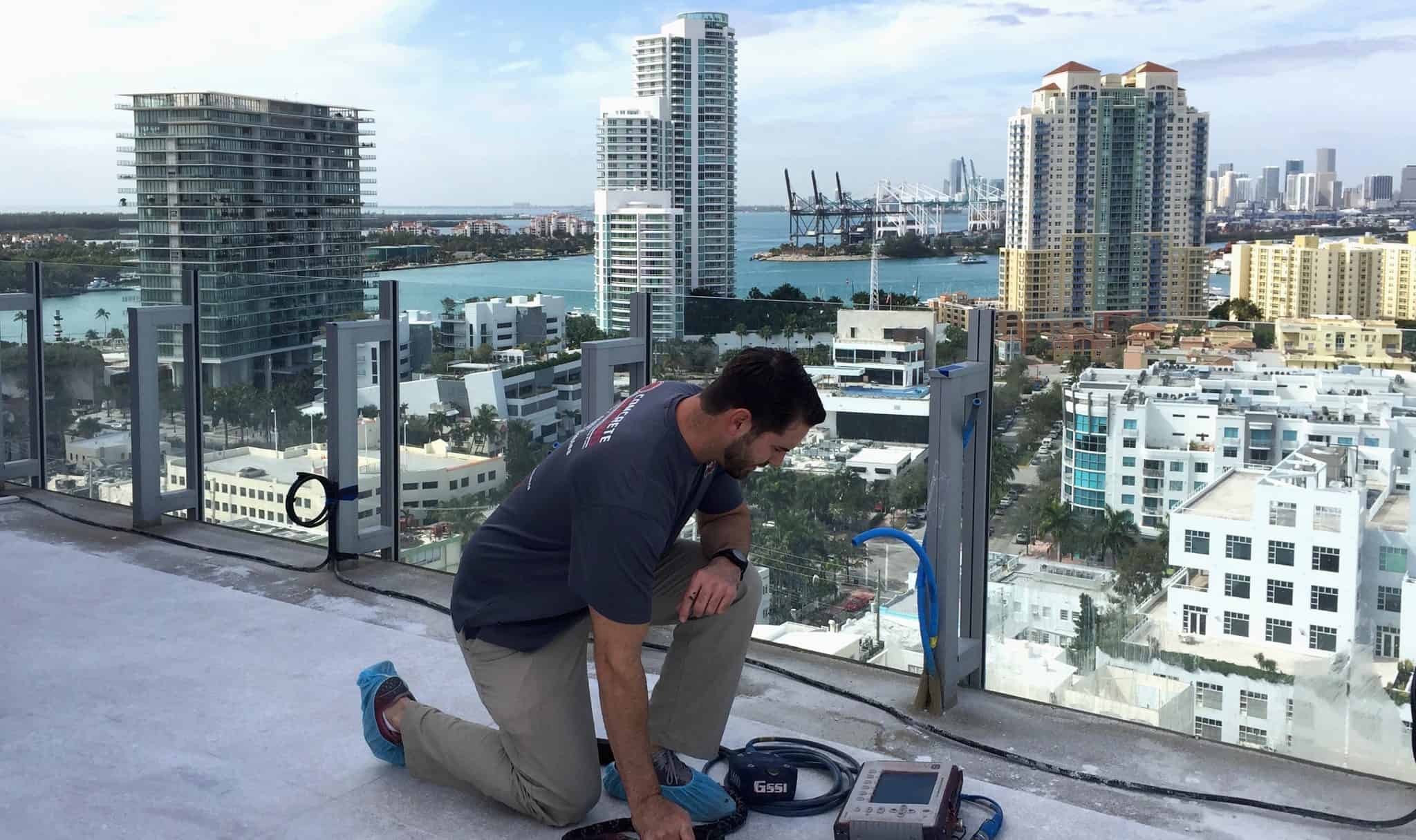 At MD Concrete Imaging we locate Post Tension Cables, Rebar, Conduits, Electric, and Slab Thickness utilizing the most advanced technology called Ground Penetrating Radar (GPR). With 30 years of experience, we not only specialize in GPR, but also concrete cutting and core drilling, which in saves our clients time and money!
We locate

Post Tension Cables, Rebar, Slab Thickness, Conduits
embedded in slabs, walls, balconies, and columns.
Call MD Concrete Imaging before you Cut, Core, or Drill!

You will receive the best customer service, most precise readings and the best rates!